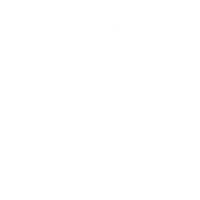 ChangeLog
Online Software Update 
same as Version 1.53
21.11.2022 diverse Anpassungen für PHP8.1
to install the new features take a look at:  Software Update 
11.12.2016 Version 1.53
Subfolders for "daten": "backup" und "temp". Old Versions are  in "backup" and temporary  in "temp".
TinyMCE CodeSample: Keyboard Shortcut: Strg+Alt+Y 
Online-Update changed to https
mod-rewrite: No Input File Specified. fastcgi as PHP Handler and mod_rewrite:  RewriteRule changed
htmldiff included to show differences to old versions
Keywords can be added under "Meta-Description", use #Keyword1#

Keyword

2, ... new Variables: $hashtags and Array: $hashtagarray, and the function topicshavinghashtag
$firstparturl and https was not working
Added a class for Topic-Details, it is used in buildpage.php for loading details. (the class LibeArticle is in functions.php)
buildpage.php: some Sourcecode cleanup and speed optimizations: The file: dat_menu_file.dat will not be used for loading files: All Informations for building topics and the menustructure are now in "dat_menu.tsv". If you update LiBeCMS, please save any topic to update the file.
If an article is not published, all sub-articles are also not published
Update: TinyMCE 4.4.2, as Codesample does not work in newer Versions https://community.tinymce.com/communityQuestion?id=90661000000If48AAC
Update: Bootstrap 3.3.7
Update: jquery to Version 3.1.1
Update lightbox to 2.9.0
Mobile-Detect to Version 2.8.24
Updated Bootstrap Templates.
27.03.2016 Version 1.52
URLs for new articles are now in lower-case
301 if an non-existing article is called in lower-case to the existing article
JQuery 2.2.1
TinyMCE 4.3.4
Twitter Bootstrap 3.3.6
Lightbox 2.8.2
Mobile-Detect  Version 2.8.19
Plugin Superfish Version 1.7.7 (is not used in the Templates)
TinyMCE Keyboard Shortcuts:

strg+alt+1-6 for Headlines (ctrl+1 does not work in Google Chrome)
strg+alt+b for Bold
strg+alt+c for Code
strg+alt+x for Pre
strg+alt+s for samp

new Variable $bottomload to call all Scripts at the bottom, for a faster pageloading
05.10.2015 Version 1.51
TinyMCE

File / Save added

Sourcecode Editor is now Codemirror including MatchTags (editarea removed)
Testtemplate via Cookie:activates the Testemplate in the Editor, so that changes are made to the Testtemplate not to the Production Template
Bootstrap Templates: dynamic width for Videos
Use the whole Site for Nestable.js: better scrolling
Warning if a topic is opened in a second Window
TinyMCE 4.2.6
28.07.2015 Version 1.50
new Variables $pubdate and $changedate ... to display change and publishing date
Mod-Rewrite works now without running in the root of the webservber
custom Mod-Rewrite URL are now not visible for the function singleurl
Images: Lightbox Images will not use a <a href Link in the editor, the link is now generated by jquery in the Frontend.
Improvements in selecting the picture size
Improvements in the Editor
Bootstrap Templates: some HTML Improvements
jQuery 1.11.3 Warning: change the jQuery version in the Sourcecode of your old Templates
TinyMCE toVersion 4.2.1
Plugin Superfish toVersion 1.7.5
AnythingSlider ato Version 1.9.4
Mobile-Detect to Version 2.8.15
Twitter Bootstrap to 3.3.5
Lightbox to Version 2.8.1 (Lightbox sould be called at the end of the sourcecode)
16.03.2015 Version 1.49
some small Template Updates
Mobile Detect to Version 2.8.11
auth.php goto the actual Page in Backend after Passwort insert
12.02.2015 Version 1.48
uploaded Video Files are recognized and imported as HTML5 Video
some small Template Updates
16.12.2014 Version 1.47
Warnings if the page was not saved
Admin Menu CSS optimization for Mobile Devices
New Feature to edit Templates, the corresponding Templates will be included in the next version
removed old Templates
30.10.2014 Version 1.46
next_topic was empty if a new topic was not saved
some small improvements in the Backend
JQuery ajax Spamfilter for Feedbackmodule
new simple Usercounter including the same Spamfilter logic.
16.10.2014 Version 1.45
use Ctrl + V to upload images directly from clipboard using Google Chrome as Webbrowser
COOKIE: login_admin contains a random number to save the menus collapse state for each PC (Cookie) and not for the IP address.
Topics may be published in the future by disabling "publish" without setting the date in future. 
12.10.2014 Version 1.44
Nestable Drag and Drop Menu:  Collapse State for Nestable gets saved after changes.  Bug for the new  "add Links Function" solved: path was sometimes wrong.
for older ChangeLog take a look at the original German Topic:  Changelog